Inspired by Nature: Engineering Multifunctional Materials
26 November 2020 @ 7:00 pm

–

8:30 pm
Dr Nisa Salim's research focuses on novel designs, materials and scalable formulations for the production of multifunctional materials inspired by nature, a promising approach to help solve human challenges.
The research underpins the molecular level understanding of the structure of these materials and how these are translated into functionalities at the macro level. In a recent discovery, Nisa's team created 'hair-like' fibres that are extremely light weight, yet strong and can also efficiently store energy. These fibres are designed in such a way as to have tiny holes that are interconnected and uniformly scattered within the fibres; similar to a 'sea sponge'. These fibres are then glued together with a special binder polymer to make composites; exactly the way a silk worm makes its cocoon by combining two proteins.
Such composite structures can perform a double duty; for example, acting as a strong, lightweight body part for a vehicle, and also as a battery to power that vehicle. Join the 2020 winner of the Royal Society of Victoria's Phillip Law Postdoctoral Award to explore how these bio-inspired materials will support the faster realisation of autonomous emergency care and sustainable e-mobility.
About Dr Nisa Salim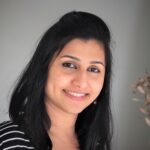 Dr Nisa Salim is a Vice-Chancellor's Initiative Research Fellow at the Swinburne University of Technology. She received her PhD from Deakin University in 2013 in materials engineering. Nisa's research is mainly focused on advanced carbon materials and functional fibres. She has published over 35 high impact journal papers, 3 book chapters, and 1 patent. Nisa has won many awards in her research career including AINSE Gold Medal for outstanding PhD and Smart Geelong Early Researcher award, a Victoria Fellowship, an Endeavour Fellowship, an Alfred Deakin Fellowship and many more.  Nisa's vision is to develop smart, engineered materials that are enablers for digitalisation and the Internet of Things – living materials that sense, actuate and harvest energy.
Her research interests are in nanomaterials, nanostructured materials, graphene, materials science and polymers at interfaces. She supervises a number of Masters and PhD students, and teaches in the domains of nanofabrication, nanomaterials, graphene and materials science.