The Alchemist: Turning Waste into Wealth
17 August 2019 @ 5:00 pm

–

7:00 pm
Speaker: ARC Laureate Professor Veena Sahajwalla
Founding Director, Centre for Sustainable Materials Research & Technology, The University of New South Wales
Professor Veena Sahajwalla is revolutionising recycling science.
Australia is not alone in facing the global waste crisis threatening ecological systems on land, waterways and ocean. Rather than take up arms against a sea of big polluters, Professor Sahajwalla approaches the problem as a commercial opportunity with real market value to help drive behaviour change. Last year her SMaRT centre opened the world's first e-waste micro-factory to process old computers, phones, televisions, and all the electronic junk that ends up in landfill. The waste is sorted and dismantled by robots, then mined for its precious elements. Circuit boards are stripped of metals such as gold, copper and tin, while glass and plastic are converted to industrial-grade ceramics and plastic filaments for use in 3D printing.
Australian steel makers have already commercialised her groundbreaking invention known as Green Steel, which uses the carbon in old car tyres to replace coking coal in steel ­production. Her technology has been patented and exported around the world, used in the ­production of more than 30 million tonnes of steel.
Join us to explore how repurposing the fundamental molecules and elements within post-consumer waste products is reinventing the way we treat – and perceive – these largely untapped commodities.
Presented by the Royal Society of Victoria in partnership with the Banyule-Nillumbik Tech School.
About the speaker: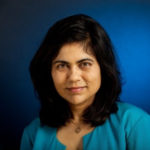 Australian Research Council (ARC) Laureate Professor Veena Sahajwalla is an internationally recognised materials scientist, engineer and inventor revolutionising recycling science. She is renowned for pioneering the high temperature transformation of waste in the production of a new generation of 'green materials.' In 2018 Veena launched the world's first e-waste microfactory. As the founding Director of the Centre for Sustainable Materials Research and Technology (SMaRT) at the University of New South Wales, Sydney, she is producing a new generation of green materials and products made entirely, or primarily, from waste. Veena also heads the ARC Industrial Transformation Research Hub for 'green manufacturing', a leading national research centre that works in collaboration with industry to ensure new recycling science is translated into real world environmental and economic benefits.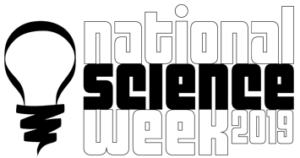 In 2018 she was elected as Fellow of the Australian Academy of Science. In 2016, Veena was named one of Australia's Most Innovative Engineers and in 2015, Veena named Australia's 100 Most Influential Engineers, both by Engineers Australia. In 2013, Veena received the 'Howe Memorial Lecture Award', Pittsburgh, USA in appreciation for her lecture on 'The Power of Steelmaking – harnessing high temperature reactions to transform waste into raw material resources'.