Stewardship of Country – Resilience and Regeneration
10 March 2021 @ 6:00 pm

–

8:00 pm
Seeking a new model for the management of Australian landscapes so our natural systems are conserved and regenerated for future generations.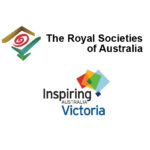 Join the Royal Societies of Australia and Inspiring Victoria for the second in this series of three webinars, aiming to generate a discussion of landscape and environmental stewardship that bridges Indigenous, agricultural, scientific, economic and social perspectives, with supporting ideas for practical action and public good. We seek to contribute to a new model for the management of the Australian landscape so that our natural systems are conserved and regenerated for the benefits of future generations.
Webinar Two: Resilience, Regeneration and Escaping the Iron Law of Business-as-Usual
This second webinar in the series focuses on untangling the knots in our system that frustrate beneficial change, from the fixed thinking enforced by our political culture to the slow-changing traditions of agricultural land management and business practices founded in European soils and ecosystems. We also look at how business, entrepreneurship and private property have an effective role to play in conserving and rebuilding ecosystems and biodiversity.

Speakers (from left):

Panellists (from left):
Dr Mark Stafford Smith (CSIRO), Ms Verity Morgan Schmidt (Gheerulla Creek Consulting), Dr Tyson Yunkaporta (Deakin University)
This webinar will be streamed via Facebook Live at no cost; you can register your attendance (and receive reminders from Facebook) on the Facebook event page. If you would prefer to join the webinar via Zoom, all are welcome: registrations are available via the ticketed links below.