Stewardship of Country – From Past to Future
24 March 2021 @ 6:00 pm

–

8:00 pm
Seeking a new model for the management of Australian landscapes so our natural systems are conserved and regenerated for future generations.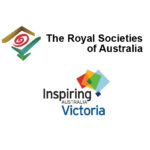 Join the Royal Societies of Australia and Inspiring Victoria for the final in this series of three webinars, aiming to generate a discussion of landscape and environmental stewardship that bridges Indigenous, agricultural, scientific, economic and social perspectives, with supporting ideas for practical action and public good. We seek to contribute to a new model for the management of the Australian landscape so that our natural systems are conserved and regenerated for the benefits of future generations.
From Past to Future – Australian Stewardship of Country
This final webinar in the series takes us to a broad view of the past to define our approach to the future. We range from the natural history of our continent's diverse landscapes and species, including the traditional approaches taken by Aboriginal and Torres Strait Islander peoples to support that diversity, to redefining our relationships with the living world to better rise to the challenges we must collectively face to secure our country's future.

Speakers (from left):

Panellists (from left):
Dr Mark Stafford Smith (CSIRO), Ms Verity Morgan Schmidt (Gheerulla Creek Consulting), Dr Tyson Yunkaporta (Deakin University)
This webinar will be streamed via Facebook Live at no cost; you can register your attendance (and receive reminders from Facebook) on the Facebook event page. If you would prefer to join the webinar via Zoom, all are welcome: registrations are available via the ticketed links below.