Science at the Extreme
9 August 2019 @ 7:00 pm

–

9:00 pm
Join us for the 2019 public launch of Victoria's National Science Week at the Melbourne Museum
National Science Week is a collection of events large and small staged by individuals and organisations that, when taken together, make up one of Australia's largest festivals.
Science has always been about exploration, discovering and expanding our understanding of the nature of things. Every day, scientists in the field balance the excitement and danger of collecting data from some of the wildest and most hostile environments on the planet in the pursuit of knowledge.
From the frozen tundra of Antarctica to the deserts of central Australia, from the lava flows of Hawai'i to the depths of the world's deepest abyss off the Eastern coast of our continent, we're bringing together a dream team of science adventurers to share their journeys and discoveries.
This very special night will bring to you a panel of incredible speakers exploring Science at the Extreme, after which you can see the science galleries, talk to research scientists from Museums Victoria and enjoy a drink to celebrate the launch of this incredible celebration of all things science!
Speakers: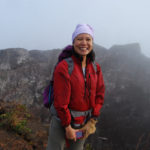 Dr. Darlene Lim is a geobiologist based at the NASA Ames Research Center in California. She has spent 25 years conducting field research around the world, in both the Arctic and Antarctic, as well as in underwater environments where she has piloted submersibles as a scientist and explorer. Currently, Darlene leads several NASA-funded research programs that are focused on blending field science research with the development of capabilities and concepts for future human spaceflight into deep space and Mars. She is the Principal Investigator of the NASA-funded SUBSEA, BASALT and Pavilion Lake research programs, and the Deputy PI of the NASA FINESSE research program. 
Darlene is a passionate promoter of science and exploration education and outreach efforts, and founded the Haven House Family Shelter STEM Explorers' Speakers Series, which from 2012-2015 enabled NASA and academic researchers to conduct educational sessions with homeless children in the San Francisco Bay Area.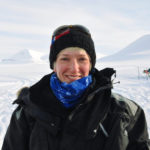 Dr Kate Selway is an Earth scientist who is passionate about understanding how our amazing planet works. She has led research teams in the deserts of central Australia, the savannas of East Africa, and the frozen expanses of the Greenland and Antarctic ice sheets. Like a doctor taking an x-ray, Kate makes measurements on the Earth's surface to peer deep inside it. She runs mathematical models of her data to understand why plate tectonics happens, and improve measurements of ice loss from ice sheets. Kate was awarded her PhD from the University of Adelaide in 2007, where she continued working in research positions, including an ARC Postdoctoral Fellowship, until 2012. She then worked abroad in postdoctoral research positions at Yale University (2012-2013), Columbia University (2013-2015) and the University of Oslo (2015-2016). In 2017 Kate returned to Australia to commence an ARC Future Fellowship at Macquarie University.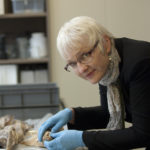 Dr Dianne Bray is an ichthyologist and Senior Curator of Vertebrate Zoology at Museums Victoria. Her job involves managing and developing natural history collections (mostly fishes and scientific artworks) so that people – including those not yet born – can answer all sorts of questions about our biodiversity now and into the future. Dianne joined the Museum's team aboard CSIRO's RV Investigator in 2017 to map the structure of the seafloor and collect samples of bizarre, deep sea creatures never before seen, contributing to our knowledge of abyssal biodiversity, including food webs, population connectivity, and evolutionary history, and help us understand potential changes caused by human activities.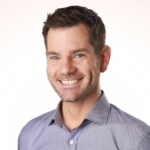 Nate Byrne (MC) is a meteorologist and weather presenter on ABC News Breakfast. Prior to this, Nate spent 12 years working as a meteorologist and oceanographer in the Royal Australian Navy, and achieved a Master of Science Communication (Outreach) with the ANU and Questacon. A scholar of the Shell Questacon Science Circus, Nate toured the country delivering science shows to outback communities across Australia.
National Science Week is presented under the Inspiring Victoria program by the Victorian Coordinating Committee, managed by the Royal Society of Victoria. Dr Darlene Lim is appearing in Victoria courtesy of the Royal Society of Victoria.
Event Partners: