Location, Location, Location: Immune Protection by Tissue-Resident T-Cells
27 May 2021 @ 7:00 pm

–

8:30 pm
T cells are specialised immune cells that are central to the complex, adaptive immune response to infection and disease. T cells are "trained" to recognise specific fragments or components of viruses, bacteria, and other pathogens (e.g. a component of the influenza virus or tuberculosis bacterium).
During an infection, those T cells that recognise the infectious agent will be activated to respond – either killing infected cells or coordinating the attack. Following infection, a pool of memory T cells remains in the body to provide better and faster responses upon re-encountering the same pathogen because they are already trained to recognise it. Some memory T cells permanently reside in the site of infection where they are poised to mediate local immune responses should the pathogen come back. They are hence regarded as "tissue-resident memory T cells" and reside in tissues that are common sites of infection, including the skin, intestine and liver, where they elicit site-specific responses.
 Join Professor Laura Mackay from the Peter Doherty Institute for Infection and Immunity, whose work has been instrumental in the discovery of these cells and their role, to learn about recent advances in understanding the biological functions of these cells and their critical role in providing protection against infection and cancer. Laura's work offers new insights to treatment and opportunities for the development of novel immunotherapies.
About the Speaker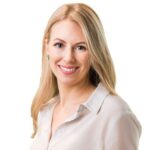 Professor Laura Mackay holds appointments at The Peter Doherty Institute for Infection and Immunity at the University of Melbourne and A*STAR in Singapore. She is a Howard Hughes Medical Institute (HHMI) and Bill & Melinda Gates International Scholar, a University of Melbourne Dame Kate Campbell Fellow, a Sylvia & Charles Viertel Charitable Foundation Senior Medical Research Fellow, and an NHMRC Leadership Investigator. She is also the current President of The Federation of Immunological Societies of Asia-Oceania (FIMSA).
She is the recipient of Awards including The 2019 Prime Minister's Prize for The Frank Fenner Life Scientist of the Year, The Gottschalk Medal (Australian Academy of Science), The Eureka Prize for Outstanding Early Career Researcher, The Woodward Medal in Science and Technology, The Michelson Prize for Human Immunology and The Victorian Young Tall Poppy Award.
For a number of years, Laura has been at the forefront of research on immunological memory, and how memory T cells protect the body against disease. Her work was instrumental in the discovery that a subset of immune cells called tissue-resident memory T cells are critical for the control of infection and cancer. The current focus of her Laboratory is on the molecular signals that govern tissue-resident memory T cell differentiation, with a view to harness these cells for the development of new immunotherapeutic strategies against disease.
Tickets are available below to participate in the webinar via Zoom and/or Eventbrite. RSV Members are prompted to enter their promotional code to access a member's ticket. Alternatively, you can watch along via Facebook Live at the appointed time without buying a ticket.